Holywood Pizza Company High Street Hollywood
Hollywood pizza company is based in high street Hollywood Northern Ireland they offer a carryout and delivery service around the Hollywood area. As well as having their normal pizza menu they also have a selection of specials as well.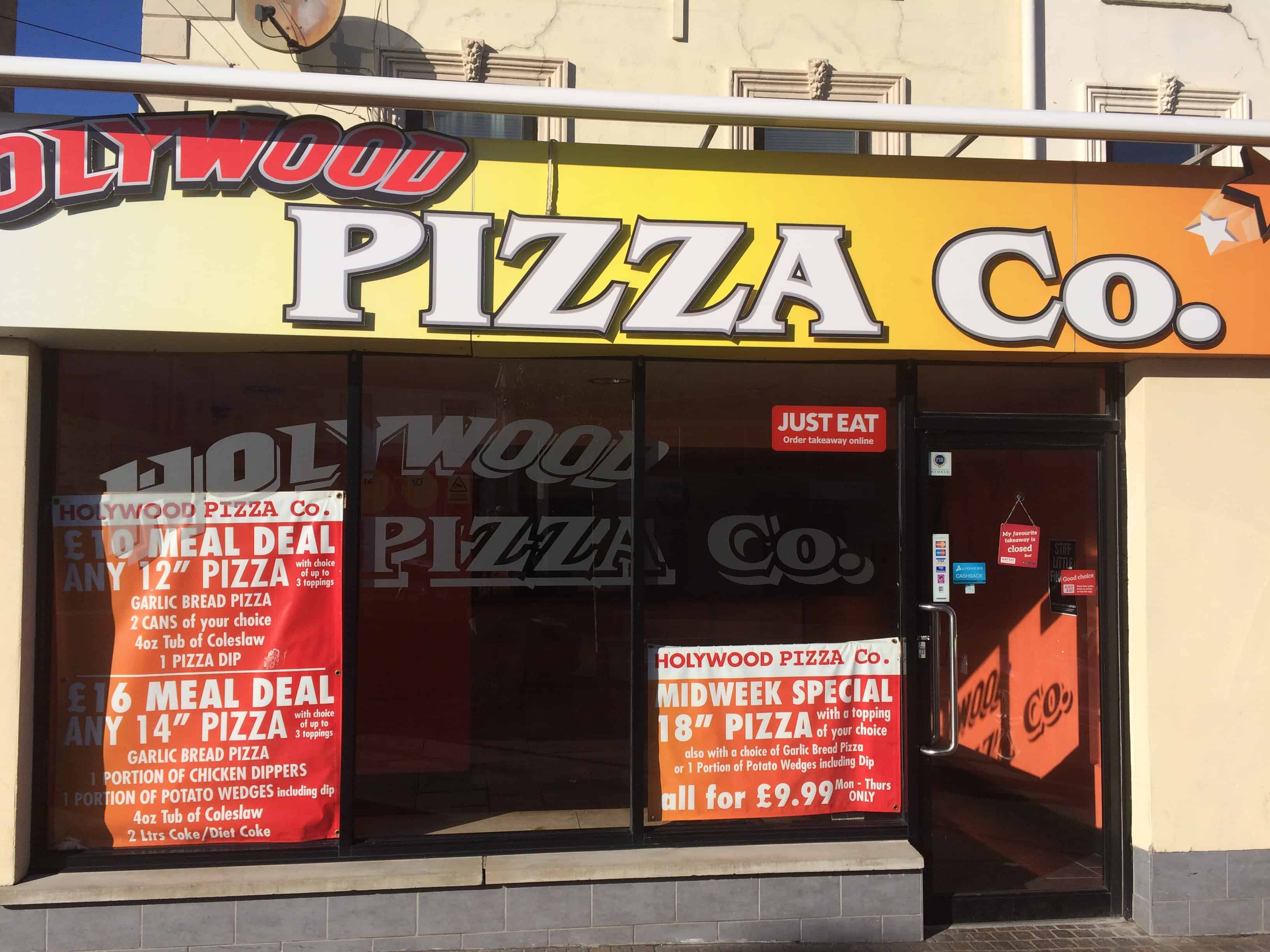 There are all kinds of different meal deals and special offers as well as offering these special meal deals, they also offer their customers A discount card the members for this is completely free and as well as getting money back every time you buy your pizza. You also can get money back in large supermarkets and shopping chains like boots,halyards,Tesco,Band Q,Costa Coffee,Pizza Hut,Marks And Spencer and lots lots more.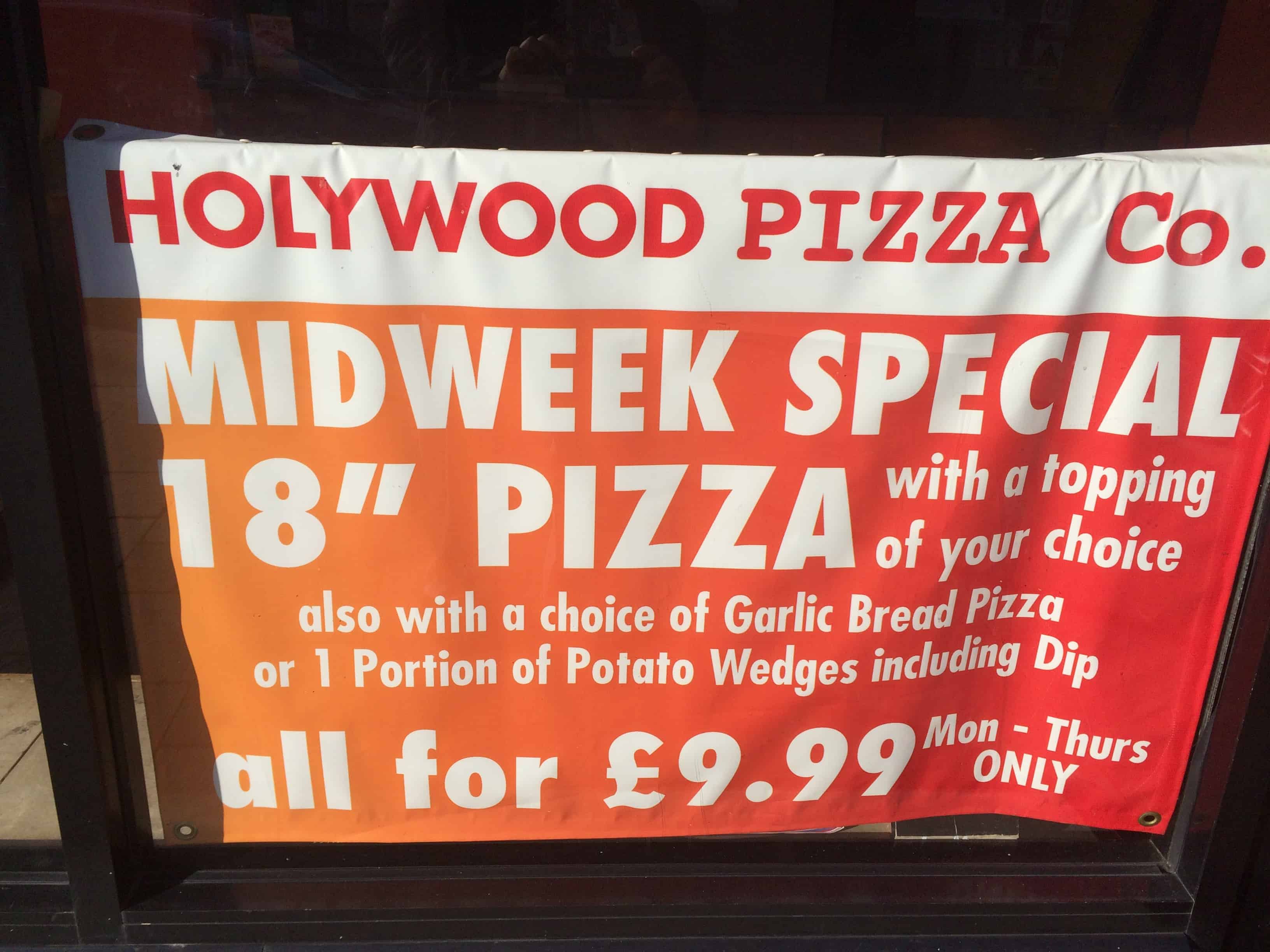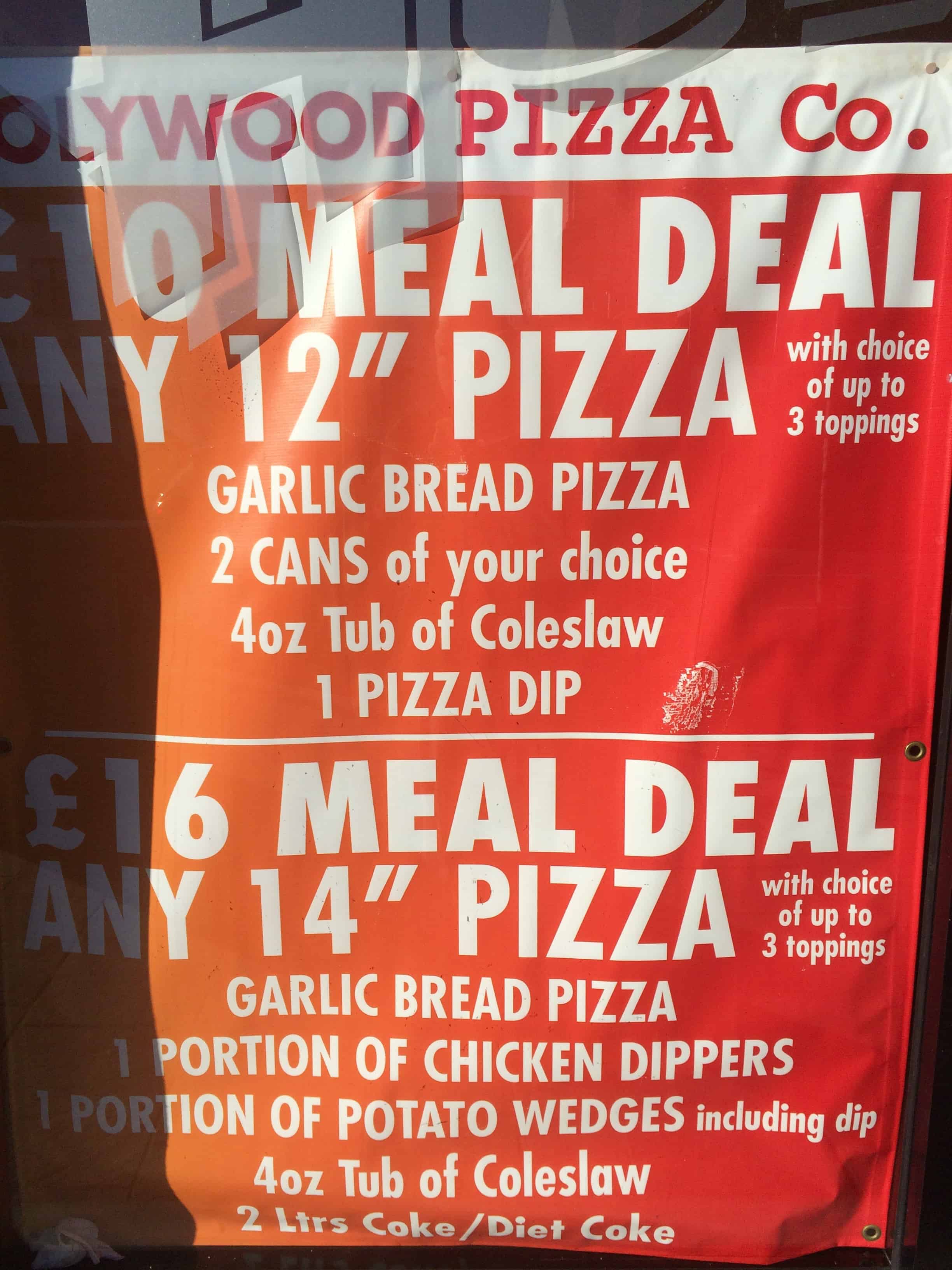 Our Opening Hours Are
Monday 17:00pm – 21:30PM
Tuesday 17:00PM – 21:30PM Closed now
Wed 17:00PM – 21:30PM
Thu 17:00PM – 21:30 PM
Fri 17:00PM – 22:30 PM
Sat 17:00PM – 22:30PM
Sun 17:00PM – 21:30PM
All you need to do is ask us  for a form to get our free cashback discount card, that means you can get money back every time you buy a pizza from us. How cool is that?
Holywood Pizza Company 141 High Street Hollywood
County Down Northern Ireland
Telephone Number 02890 425005
Delivery Service Available from 5.45PM